Returning attendee
Welcome back to OFFPRICE! This August, we are returning to Las Vegas Fashion Week in a convenient new location. Don't miss the number one B2B show for on-trend, quality fashion, at below-wholesale prices.
REGISTER TODAY
Please check your inbox for an invite email with your custom registration link
If you cannot locate your registration invite, please CONTACT US for assistance
New Venue!
This August, OFFPRICE will be located at the Las Vegas Convention Center, South Hall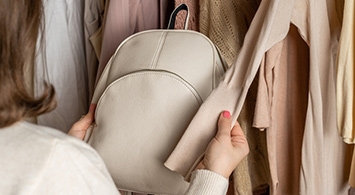 Floor Plan
Hotels
Exclusive room rates for attendees are available to book through our website.
Back to Vegas, Back to Business
OFFPRICE is heading back to Las Vegas, August 7-10! Join us, at the LAS VEGAS CONVENTION CENTER as we reunite the industry and get back to business.

Looking for specific products? Contact our buyer relations team for curated vendor recommendations based on your inventory needs.
TRUST OFFPRICE
Guided by TRUST TARSUS – A framework for event safety and sanitation, based on the operational guidelines produced by our trade show industry bodies SISO, IAEE, and UFI, OFFPRICE aims to deliver the highest levels of hygiene and safety at its events, providing everyone with reassurance and confidence they are participating in a safe and controlled environment.
Whats new?
OFFPRICE is the world's largest trade show dedicated to the off-price retail market, with exhibitors showcasing quality apparel,
accessories, footwear and more, at below-wholesale prices that cannot be beat. For decades, OFFPRICE Show has been
recognized as the leading destination for wholesale closeouts and liquidations. As the industry has EVOLVED, our exhibitor offering
has expanded to represent the full spectrum of discount fashion, ranging from engineered off-price apparel in the latest trends to
jobber goods, cash and carry, and more!
INTRODUCING
EVOLVE
A new curated section, debuting this August at the OFFPRICE Show
EVOLVE is your one-stop shop for elevated quality, emerging trends, and unique opportunities to enhance your
off-price strategy. Featuring the brands you want at the margins you need, we invite you to experience the next
generation of off-price retail. Visit the EVOLVE marketplace at OFFPRICE Las Vegas: August 7-10.