Exhibitor List
Listed below is a preview of our exhibitor list for the August 2021 OFFPRICE Show at the Las Vegas Convention Center.

Please Note: This is not a finalized list. The official floor plan is coming soon!
For information on past exhibitors, we invite you to view our February 2020 floor plan.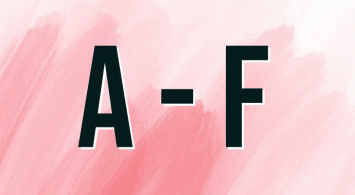 79 South China
Website: http://www.southchinaimport.com
Contact: southchinaimport@gmail.com
818 Fashion Corp.
Website: www.818fashion.com
Contact: sales@818fashion.com
A Plus Group Inc
Website:
Contact: loveroyalwest@gmail.com
ABC Hosiery
Website: http://www.abchosiery.com
Contact: crystal@abchosiery.com
Aggresive Apparel
Website:
Contact: asultan@onestepup.com
Air Balance/Ultimate Sports
Website: http://www.allfootwear.com
Contact: gisele@allfootwear.com
Alliance Wholesale Corporation
Website: www.alliancewholesalecorp.com
Contact: allicorp@aol.com
Almost Nothing Inc.
Website: http://www.almostnothinginc.com
Contact: issackermani@aol.com
Amaze Apparel
Website:
Contact: mikeomrani@yahoo.com
American Unique Group
Website: www.augcreations.com
Contact: info@augcreations.com
Angels NY US Kids Variety
Website:
Contact: angelsnyusinc@gmail.com
Ann's Trading Co, Inc.
Website:
Contact: james.park@annstrading.com
AR New York
Website: www. arnewyorkhandbags.com
Contact: crew@arnewyork.us
AZZ Trading Inc
Website: http://www.azztrading.com
Contact: azztrading5830@gmail.com
B&S Activewear LLC
Website:
Contact: bsarker@bnsactivewear.com
Baciano
Website: http://www.bacciinc.com
Contact: baccijacob@gmail.com
Baron Distributors, Inc. & House of Fashion, Inc.
Website:
Contact: edward@baronla.com
Basix of America
Website: http://www.basixofamerica.com
Contact: clevy10042@gmail.com
Becker Glove International, LLC
Website: http://www.grandsierragloves.com
Contact: jflom@beckerglove.com
Berlioni Shirt & Tie Co.
Website:
Contact: berlioni@aol.com
Beverly Hills Uniforms
Website: http://www.bhuniforms.com
Contact: msarraf@bhuniforms.com
Bhalla & Associates
Website:
Contact: admin@bhallainc.com
Bingo Off-Price Inc.
Website:
Contact: bingooffprice@aol.com
Bings Merchandising
Website:
Contact: twsham@yahoo.com
Blue Galaxy
Website:
Contact: moshe@bluegalaxyinc.com
Blue J Trading
Website:
Contact: bluejtrading@aol.com
Bohemian Fashion Corporation
Website:
Contact: bohemianfashion@gmail.com
Bordan Shoe Company
Website: http://www.bordanshoe.com
Contact: kdelaney@bordanshoe.com
Borun America
Website: http://www.borunamericajewelry.com
Contact: qiusuzy@yahoo.com
Boulevard Apparel
Website: http://www.blvapparel.com
Contact: mega-net@msn.com
Briara Trading
Website: http://www.briaratrading.com
Contact: jeffrey@briaratrading.com
Brook Textiles
Website: http://www.brooktextiles.com
Contact: bob@brooktextiles.com
Buzz / Grip Collection
Website:
Contact: albert.buzz@gmail.com
C&K Import Designs
Website: http://www.candkimportdesigns.com
Contact: kitty168us@yahoo.com
Cafe 6
Website: http://www.cafe6inc.com
Contact: sasan@cafe6inc.com
Capico Accessories Of Matawan, Inc.
Website: http://www.cosmotradinginc.com
Contact: capicoaccessories@gmail.com
Cavalier Sportwear, Inc.
Website:
Contact: cavaliersportswear@gmail.com
Chase (USA) International
Website: http://www.chaseusaapparel.com
Contact: chaseusa5@aol.com
Cheng's Enterprises, Inc.
Website: http://www.easyusa.com
Contact: jamesn6920@gmail.com
Conklin Fashions Inc.
Website: http://www.wholesalejewelry.net
Contact: jerry.conklin@ymail.com
Cosmo Trading Inc.
Website: http://www.cosmotradinginc.com
Contact: cosmotradinginc@gmail.com
Crazy Apparel Inc./Dimco Apparel Inc./Gogo Sports
Website:
Contact: order@gogofleece.com
Creative Wraps
Website:
Contact: rayasun@comcast.net
Cudlie Accessories
Website:
Contact: abie.mizrachi@sezzitny.com
Cut Line International
Website: http://www.rnzpremium.com
Contact: hicutline@gmail.com
D&L Apparel, Ltd.
Website:
Contact: lee@dlapparel.com
D-L Incentives
Website: http://www.dlincentives.com
Contact: sam@dlincentives.com
David's Wholesale/Moda
Website: http://www.2moda.com
Contact: davidsbags@aol.com
Deals Wholesale
Website: http://www.dealswholesale.com
Contact: dealsnyc@aol.com
Dutch Harbor Gear
Website:
Contact: cpearldhg@gmail.com
EHL Imports
Website:
Contact: stefunny@ehlimports.com
Ele International, Inc.
Website: www.eleincjewelry.com
Contact: eleinc@gmail.com
Elie Balleh
Website: www.elieballeh.com
Contact: eli@elieballeh.com
Empire Apparel
Website:
Contact: assaf@empireapparel.net
Evergreen Guardian Imports
Website: www.evergreenguardianimports.com
Contact: evergreenguardian@hotmail.com
Excel Apparel
Website:
Contact: cgreco@excelap.com
Exist/Pacific & Company
Website: http://www.existusa.com
Contact: joshua@existusa.com
Fashion Fuse, Inc
Website: www.fashionfuse.net
Contact: fashionfuse@hotmail.com
Fashion Paradise, Inc.
Website:
Contact: daviddayan@aol.com
Focus Fashion
Website:
Contact: anthony.h.yi@gmail.com
Four Seasons Apparel
Website: http://www.fourseasonsapparel.net
Contact: bills@sunacotton.com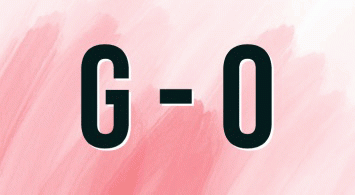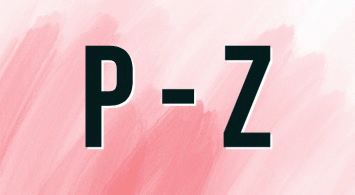 Pacific Star Trading/Hip Pocket
Website:
Contact: pacificstar210@gmail.com
Pacific Teaze STL
Website: http://www.pacificteaze.com
Contact: jacob@pacificteaze.com
Park Avenue Wholesale
Website: http://www.parkavenuewholesale.com
Contact: evan@parkavenuewholesale.com
People Trend/Smash
Website: http://www.lagrandclothing.com
Contact: shawn@allagentsus.com
PKW Group
Website: http://www.orangezoneinc.com
Contact: omid@thepkwgroup.com
Planet Shoes Warehouse
Website: http://www.vanllyshoes.com
Contact: vanlly@aol.com
Puka Creations
Website: www.pukacreations.com
Contact: robert@pukacreations.com
Puzzles Enterprises
Website: http://www.puzzlesent.com
Contact: john@puzzlesent.com
R. G. Riley & Sons, Inc.
Website: http://www.ramatexinternational.com
Contact: mike@rgriley.com
Ramatex International
Website: http://www.rgriley.com
Contact: rkaufman@earthragz.com
RE
Website:
Contact: seymour@sketchnyc.com
Rex Distributor Inc.
Website:
Contact: mani@rexdist.com
Rising International Inc.
Website: http://www.risingfashion.com
Contact: rishi@risingfashion.com
Rockin Footwear
Website:
Contact: matt@rockinfootwear.com
Royal Deluxe Accessories
Website:
Contact: morris@royaldeluxeny.com
Royal Handicrafts Inc.
Website: http://www.thecollectionroyal.com
Contact: royalhandicrafts@sbcglobal.net
S2 Sportwear Inc
Website:
Contact: ronnie@s2sportswear.com
S.O.B. Clothing Co.
Website: http://www.fashionhousela.com
Contact: ardie@sobclothing.com
Saramax Apparel Group
Website:
Contact: msutton@saramax.com
Sapman Sportswear, Inc.
Website:
Contact: mdahan8995@aol.com
Sasha Handbags Inc.
Website: http://www.sashabags.com
Contact: shirley@sashabags.com
Selini NY, Inc.
Website: http://www.selininy.com
Contact: paul@selininy.com
Shabri, Inc
Website: http://www.shopshabri.com
Contact: shabri.inc@gmail.com
Siesta LLC
Website:
Contact: info@siestacups.com
Silicon Valley Textiles, Inc.
Website: http://www.siliconvalleytextiles.com
Contact: svtinc002@gmail.com
Silver n' Accessories
Website:
Contact: vijaru@hotmail.com
Simex Trading Co. Inc.
Website: http://www.gripandsimex.com
Contact: moise@simexgc.com
Sindrella LLC
Website:
Contact: sindrellacorp@aol.com
Seattle Silver Accessories
Website:
Contact: seattlesilver@comcast.net
Seven Seas Jobbers Inc.
Website:
Contact: neil@sevenseasinc.com
Shoreline Wear
Website: http://www.shorelinewearinc.com
Contact: shorelinewear@gmail.com
Sketch
Website:
Contact: seymour@sketchnyc.com
Smith Distributors/Comfort King
Website:
Contact: mermaidfellini@aol.com
Sole Dione Studio
Website:
Contact: soledionestudio@gmail.com
SP Imports, Inc.
Website: http://www.superprimainc.com
Contact: columbus@superprimainc.com
SR Shirts & Stuff LLC
Website: http://srshirtsonline.com
Contact: srshirts@optonline.net
Steal Deal Inc
Website: http://www.stealdeal.com
Contact: ebby@stealdeal.com
Steintex Corp.
Website:
Contact: josh@steintexusa.com
Stylish Swimwear Inc.
Website: http://www.stylishfashionusa.com
Contact: cs@stylishfashionusa.com
Sunrise USA Trading
Website: http://www.sunriseusatradinginc.com
Contact: csunriseusatrading@gmail.com
Superline, Inc
Website:
Contact: jp.superline@gmail.com
Swimsuit Station
Website: http://www.swimsuitstation.com
Contact: jack@swimsuitstation.com
Target Resources, Inc
Website: http://www.renegadesports.com
Contact: gagan@renegadesports.com
Tasha Apparel
Website: http://www.tashaapparel.com
Contact: uzi.salsit@gmail.com
TC Fashion
Website:
Contact: vincent2khoa@yahoo.com
Tex International LLC
Website:
Contact: amos@ztexintl.com
TJH International Corp
Website: http://www.wuhoutextiles.com
Contact: wuhoutextiles@gmail.com
Top Novelty Enterprise
Website: http://www.fantaziaapparel.com
Contact: johnseparzadeh@yahoo.com
TWD Fashion
Website:
Contact: twdfashion1@gmail.com
U.S. Hosiery Inc.
Website: http://www.ushosieryshop.com
Contact: ushosiery@sbcglobal.net
Uni Hosiery Co, Inc
Website: http://www.unihosiery.com
Contact: jonathan@unihosiery.com
Universal Fashion Outlet, National Brand Collection
Website: http://universal2600.wixsite.com/universalfashion
Contact: universal2600@gmail.com
Urban Fitz, Inc
Website: http://www.urbanfitzinc.com
Contact: david@urbanfitzinc.com
US Top Importers Inc
Website:
Contact: brad@ustopimporters.com
Uzzi Amphibious Gear
Website: http://www.uzzi.com
Contact: elan@uzzi.com
V.S. Affiliates LLC
Website:
Contact: ronny@vsaffiliatesllc.com
Vasu Imports Inc.
Website:
Contact: vasuimports@comcast.net
Very Moda
Website: http://www.verymoda.net
Contact: support@verymoda.net
Vision
Website: http://www.visionapparelusa.com
Contact: visionapparel.shop@gmail.com
Volume Apparel
Website: http://www.volumeapparel.com
Contact: szunick@volumeapparel.net
Watch Time Inc.
Website: http://watchtimeinc.net/
Contact: diana@watchtimeinc.net
Who Says? Inc.
Website:
Contact: roywhosays@aol.com
World Famous Sports, Inc.
Website: http://www.worldfamoussports.com
Contact: davilabill@aol.com
XPC LLC
Website:
Contact: ike@xpcllc.com
Xtra Value, Inc
Website:
Contact: xtravalue@yahoo.com
Y&F Jeans
Website: http://www.yfjeans.com
Contact: yingfeng9999@yahoo.com
Yoki Fashion Int'l
Website:
Contact: wnaseer@yokigroup.com
Zannza Couture
Website: http://www.wholesalezannza.com
Contact: info@zannza.com