27 September 2022
Want to start your career in Marketing?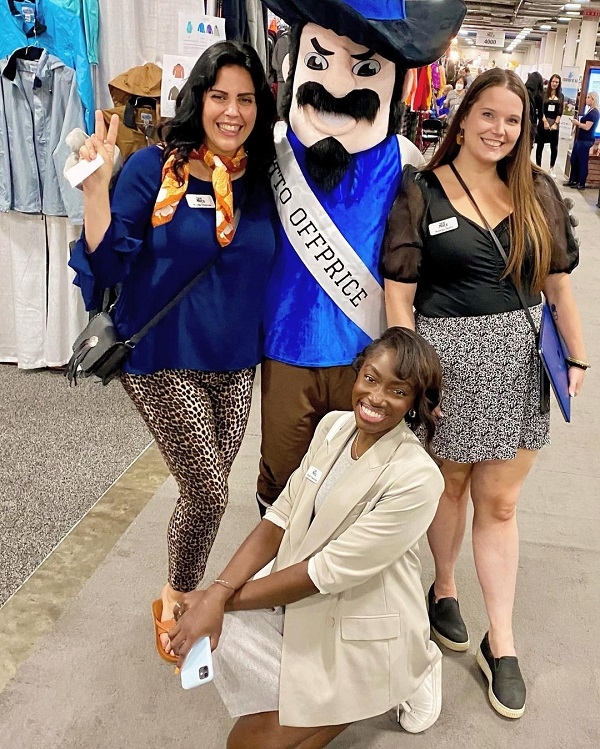 Click on image to download high resolution version
The Marketing Coordinator role is for someone who wants to grow in a supportive environment and work side-by-side with team mates to create dynamic campaigns and messaging for legacy bi-annual fashion trade show.
We have fun but work hard. We respect each opinion, celebrate our success, and jump in to support each other when needed. We love fashion and understand the business of it. If this sounds like somewhere you'd like to thrive, check out below.
Candidate will have an excellent grasp on content creation (short and long form), to assist with website editing, email campaigns, press releases, as well as general production of marketing materials and collateral. (Fashion, retail, or sourcing experience a plus.)
He/she will work in tandem with our Social Media Management Company to manage strategy and help plan campaigns (i.e., Facebook, Instagram, LinkedIn, etc.) including outbound engagement, researching industry news and trends, onsite content creation and report on social media analytics.
Candidate will help coordinate campaign video/photo shoots and podcasts. Create and edit short-form video content for social platforms, websites, and other promotional channels.
Candidate must be able to travel at least 10-20 days per year and be support for on-site marketing efforts including media relations, activation management, and exhibitor and buyer promotions. Feeling comfortable on camera and presenting is a plus.
Research prospective retailers online and through other resources for potential buyer/retail leads to increase database. Maintains and updates accurate records within our buyer database; this includes adding new records accurately to OFFPRICE database. (Salesforce experience a plus)
Qualifications for Marketing Coordinator
Bachelor's / Associates degree in marketing, business, or related experience
1+ years of experience in marketing
Strong written and verbal communication skills
Attention to detail
Superior organizational and time management skills
Knowledge of relevant marketing tools and applications is a plus
Bi-lingual is a plus plus!
Compensation Status & Work Schedule
Incumbent is an exempt employee in the state of Illinois. Tarsus' main office is in Rosemont, IL and offers a flexible work environment.
Please contact Laurel Hansen, Senior Marketing Manager at lhansen@offpriceshow.com