02 March 2020
Retailer to retailer: recommendations on shopping OFFPRICE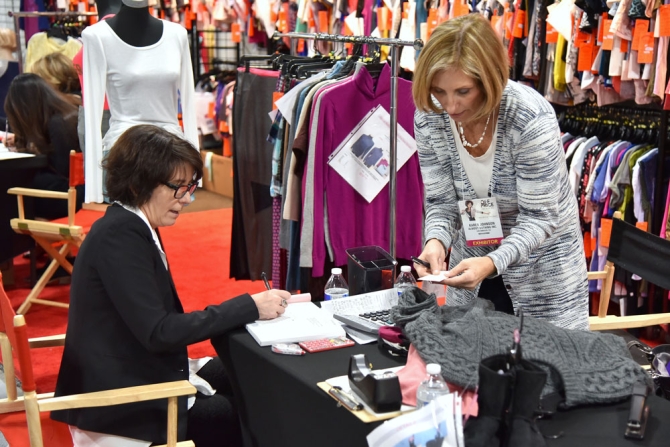 Click on image to download high resolution version
Finding the right events to enhance your retail business's product assortment and boost your margins can be tricky. Maybe you're not finding unique styles or competitive pricing at your local markets. Putting in the time and money to travel to Las Vegas Fashion Week can seem risky, but with the right planning, the investment is well worth the rewards. Here are what a few retailers have to say about shopping the OFFPRICE Show…
"I found many new great resources with tremendous quality & value," says Debi Rubin, Rubin 2020 Brands, Inc.
"I went to my first OFFPRICE Show this August, and I found several exhibitors that I will write orders with for my new retail business and online store," says Cortney Carroll, Owner of StyleAlum. "We also found some amazing items in Cash & Carry that were a huge win for us! As we learn more about our customer, we'll continue to add more products!"
"This was my first time going to OFFPRICE Show as a buyer and actually walking through the entire place," says Michelle Castellanos, MMC Trading Co LLC. "I found great products and gained knowledge that will certainly help me for my next visit. I for sure enjoyed myself and will highly recommend to others in the same field as mine."
"OFFPRICE has great bargains, from known brands," says Susan Jones, Alla Moda Boutique.
"I think the show is a don't miss if you are in the off-price apparel business," says Mark Browarsky, TO GOLF INC.
In a recent survey, 95% of responding attendees said they would return to OFFPRICE Show, and 96% of would recommend the OFFPRICE Show to a friend or colleague. Our OFFPRICE staff want to help make your first trade show in our community successful, and many retailers who make a connection with the right sellers for their business take advantage of our free planning tools before the show.
We recommend putting these to-do items on your list:
Apply for OFFPRICE365, and browse 4,000+ opportunities online
Reserve a complimentary buyer tour at the show
Begin booking appointments with exhibitors through OFFPRICE365
If you want to know more about OFFPRICE Show, February 3-6, 2020, in Las Vegas, contact Mikaela Kornowski, Marketing Manager, at 262-754-6906 or mkornowski@offpriceshow.com