02 March 2020
OFFPRICE to showcase affordable fashion through NYC Market Show in May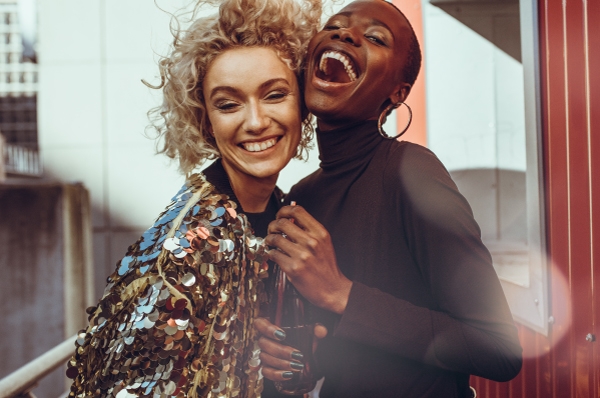 Click on image to download high resolution version
(Brookfield, Wisc, October 30th, 2019): OFFPRICE announced a return to New York City for a market show featuring a curated collection of exhibitors, from May 5-6, 2020, at the Penn Plaza Pavilion, located on 7th Avenue in Midtown Manhattan near Penn Station.
"Retailers at the OFFPRICE NYC Market Show will notice some west coast flavor," says Tricia Barglof, Executive Director. "Many exhibitors from the Los Angeles and west coast region will be selling closeout merchandise in the big city. It will be the right time of year for buyers to pick up last-minute summer fill ins, or round out their back-to-school buys."
The OFFPRICE NYC Market Show will be the perfect market week buying occasion, where quality merchandise meets value-based pricing. For small boutique owners or retailers new-to-OFFPRICE, the market show offers a convenient taste of what's to come for the August 2020 OFFPRICE Show during Las Vegas Fashion Week. Or, retailers who can't make it out to Las Vegas can take a quick day trip to the city to stay connected with the OFFPRICE community and see the season's new lines and most competitive apparel deals.
"Besides the fact that NYC is the largest apparel market in the world, the show represents another great opportunity to establish new connections, and to further promote and expand the off-price industry," says Top Iyoha, OFFPRICE Exhibitor and CEO of TBI Apparel. "It's a market that cannot be ignored."
Registration for the OFFPRICE NYC Market Show will open in the coming weeks, with a complete exhibitor list to come. Get a sneak peek of exhibitors coming to NYC on OFFPRICE365, where retailers are staying connected year-round.
For photos, biographies or further information about OFFPRICE, please contact:
Mikaela Kornowski, Marketing Manager, OFFPRICE, tel 262-754-6906 or email mkornowski@offpriceshow.com.
Notes to editors:
About OFFPRICE
The OFFPRICE Show takes place biannually in Las Vegas in February and August during Fashion Week, and an annual market show in New York City. The show is aimed at small business owners to retailers for national chain stores.
The OFFPRICE Shows are produced by Tarsus Group plc, an international media group with interests in exhibitions, conferences, publishing and the Internet. With offices in London, Shanghai and Milwaukee (home of OFFPRICE), Tarsus serves niche markets with trade events and online media. For further information on Tarsus and OFFPRICE, go to www.tarsus.com or www.OffPriceShow.com. Follow @OffPriceShow on twitter for the latest news.