30 March 2020
OFFPRICE Cancels New York City Market Show, May 5-6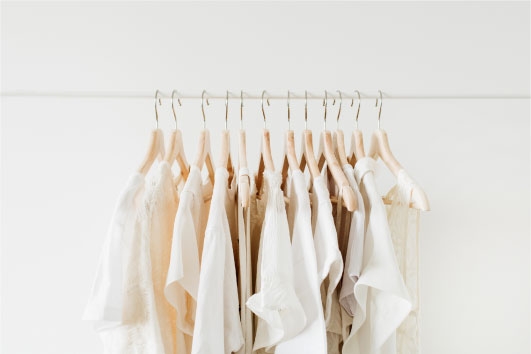 Click on image to download high resolution version
(Brookfield, Wisc, March 17, 2020): Above all else, the health and safety of our exhibitors, buyers, and staff is our top priority, which is why we've decided to cancel the OFFPRICE Market Show in New York City, May 5-6, 2020 at Penn Plaza. Please visit offpriceshow.com for any updates regarding the NYC event. We are moving forward with our next Las Vegas trade show, August 15-18, as planned.
It's with a heavy heart that we've decided to cancel the NYC buying event, due to overwhelming developments with COVID-19 confirmed cases, recommendations by the World Health Organization (WHO) and CDC guidelines, New York's declaration of a state of emergency, restricted large gatherings, and more.
"For more than 25 years, we've put the safety and success of our OFFPRICE community first," says Tricia Barglof, Executive Director of OFFPRICE. "We're want to protect and preserve our community for the long-run, especially through this challenging and uncertain time with alternative market options."
OFFPRICE stands behind the loyal businesses of our retail community, which is why we're encouraging buyers and sellers to continue safely sourcing merchandise through our online platform,
OFFPRICE365.com
, at no additional cost to verified retailers and OFFPRICE exhibitors.
We're thankful for our buyers and exhibitors for understanding this difficult decision, and for working in partnership with us to encourage commerce these next few weeks through Las Vegas Fashion Week.
Online registration for the OFFPRICE Show in Las Vegas will open soon. For details or questions regarding the cancelation, please contact Mikaela Kornowski, Marketing Manager, at 262-754-6906 or by email.
Notes to editors:
About OFFPRICE
The OFFPRICE Show takes place biannually in Las Vegas in February and August during Fashion Week, and an annual market show in New York City. The show is aimed at small business owners to retailers for national chain stores.
The OFFPRICE Shows are produced by Tarsus Group plc, an international media group with interests in exhibitions, conferences, publishing and the Internet. With offices in London, Shanghai and Milwaukee (home of OFFPRICE), Tarsus serves niche markets with trade events and online media. For further information on Tarsus and OFFPRICE, go to
www.tarsus.com
or
www.OffPriceShow.com
. Follow @OffPriceShow on twitter for the latest news.