02 March 2020
OFFPRICE announces new appointments ahead of show's 50th edition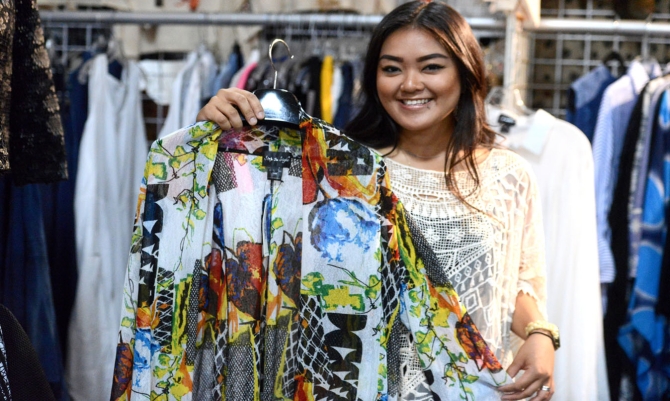 Click on image to download high resolution version
(Brookfield, Wisc, August 7th, 2019): The organizers of leading US retail trade event, the OFFPRICE Show, have today confirmed two new senior appointments, as part of its ongoing expansion in the retail market.
US Director of Operations Tricia Barglof becomes its Executive Director, OFFPRICE Division, while current CEO Stephen Krogulski will become its new Director of Business Development.
Ahead of the 50th edition of the biannual show, which takes place later this week, Barglof said: "I am looking forward immensely to starting in this new role and taking the OFFPRICE brand forward. This is an exciting time for us as we start to move into new markets and take advantage of the opportunities, and I can't wait to get started."
Krogulski added: "I would like to extend my congratulations to Tricia on her promotion. She has a huge wealth of experience in the retail sphere, and in passing on the baton to her, I have every confidence that she will continue to be a great asset to the team as we move ahead with further expansion and grow the OFFPRICE brand."
Ms Barglof has worked for OFFPRICE since 2002 while Krogulski has worked on the team since 2006.
Both will be available for interview at the next OFFPRICE Show, which takes place August 10-13 during Fashion Week, at the Sands Convention Center in Las Vegas.
Ends
For photos, biographies or further information about OFFPRICE, please contact:
Mikaela Kornowski, Marketing Manager, OFFPRICE, tel 262-754-6906 or email mkornowski@offpriceshow.com.
Notes to editors:
Press registration is open. Visit https://www.offpriceshow.com/lasvegas/attendee-registration.
About OFFPRICE
The OFFPRICE Show takes place biannually in Las Vegas in February and August during Fashion Week. The show is aimed at small business owners to retailers for national chain stores.
The OFFPRICE Shows are produced by Tarsus Group plc an international media group with interests in exhibitions, conferences, publishing and the Internet. With offices in London, Paris, Shanghai and Milwaukee (home of OFFPRICE), Tarsus serves niche markets with trade events and online media. For further information on Tarsus and OFFPRICE, go to www.tarsus.com or www.OffPriceShow.com.
Follow @OffPriceShow on twitter for the latest news.