01 December 2020
Buy Now Pay Later: Friend or Foe?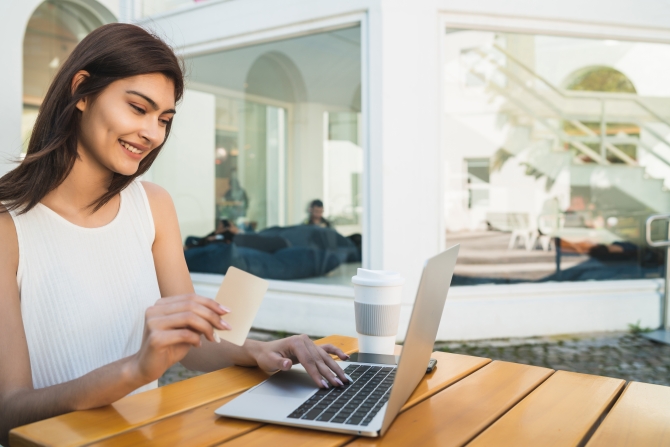 Click on image to download high resolution version
With many consumers tightening the purse strings after a tough
economic
year, now may be a good time for businesses to reevaluate their accepted payment methods.
This holiday season, online shopping will be more influential than ever for businesses, as increasing Covid-19 restrictions force many shoppers online. Buy Now, Pay Later (BNPL) could give your business the push it needs to thrive this holiday season.
BNPL can maximize on purchasing psychology;

Tinuiti

found that by adding a BNPL option, the average value of orders increased by 33 percent.
If you are currently offering a layaway or financing option, a BNPL company such as

Afterpay

frees you from chasing down payment from your

customers and

formulates the plan for the customers with no work needed on your end.
For customers who use BNPL,

Tinuiti

found that 31 percent would not have completed their purchases without a BNPL option.
Up to 48 percent of buyers are influenced by the availability of BNPL options, according to

Tinuiti

.
Many platforms are easy to integrate into your existing e

-

commerce software, meaning relatively short start up times.
BNPL options are normally free for shoppers to use.
There is a cost to offer BNPL options; this

cost

will vary across providers, with

the provider either charging a flat rate or a

transaction fee based on percent of

purchase.
While there are options that can easily integrate into your e

-

commerce platform,

Tinuiti

points out, "if you select a provider without an integration to your platform, then you will be editing code or needing to create a customized solution." This can be a huge draw back, especially if your business i

s

newer to ecommerce.
Smart Company found that because customers who would traditionally pay via credit card now can pay via BNPL, the business was paying more in merchant fees and therefore getting less profit; they did not find that offering BNPL increased sales for the business significantly.
Do you think BNPL is a good fit for your business?
Follow us on LinkedIn
to let us know
!
Check out these articles to learn more on BNPL: