OFFPRICE Show Coming to New York City June 2018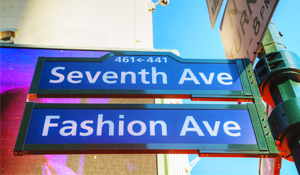 (Brookfield, Wisc. December 4, 2017) The power behind the off-price retail channel is building and to keep up with the growing opportunity, the OFFPRICE Show will return to New York City June 11 and 12, 2018. The show will run from 9 AM to 5 PM ET on both days, in the Penn Plaza Pavilion, located in Midtown Manhattan.
"We're anticipating about 80 select exhibitors to attend our New York Show and offer fashionable merchandise in every category, with on-point prices," says Stephen Krogulski, CEO of the OFFPRICE Show. "In today's fast-paced, opportunity-driven buying landscape, retailers have to immerse themselves in the market. With our New York show, we're bringing the market to the buyers."
Issac Kermani, Owner of Almost Nothing Inc. in Los Angeles, California and long-time vendor with the OFFPRICE Show, agrees. "This additional show will give west-coast retailers like myself a new occasion to sell immediate goods in the off-price channel just in time for the critical back-to-school rush," he says. "The community is excited to have the additional market time, at a different venue, with a unique blend of buyers."
The New York show will feature a mix of vendors from the OFFPRICE Shows in Las Vegas, as well as vendors who are new to OFFPRICE. Of course, exhibitors will market current trends and fashions in apparel, accessories, footwear, and more, for men, women, and children. Other retail trade shows will also run in New York City during the OFFPRICE Show.
"Now is the time to shop off-price," says Krogulski. "Smart retailers have figured out that incorporating value-priced merchandise into their offerings not only builds loyal shoppers, it's a successful method for boosting margins through our industry's transition."
On the first night of the show, OFFPRICE will host a cocktail party in the Penn Plaza Pavilion for buyers and exhibitors. Guests can use the after-hours event to network or just relax and settle-in. Sign up for the OFFPRICE Newsletter to receive more details when they become available.
Starting January 1, visit offpriceshow.com to register for the OFFPRICE Show in New York this June or to stay up-to-date with upcoming show information.
The OFFPRICE Shows and Publications are produced by Tarsus Group plc (TRS.L on the London Stock Exchange), an international media group with interests in exhibitions, conferences, publishing and the Internet. Headquartered in Dublin, with offices in London, Paris, Shanghai and Milwaukee (home of OFFPRICE), Tarsus serves niche markets with trade events and online media. For further information on Tarsus and OFFPRICE, go to Tarsus.com or OffPriceShow.com.
#   #   #