February OFFPRICE Show Full of Positivity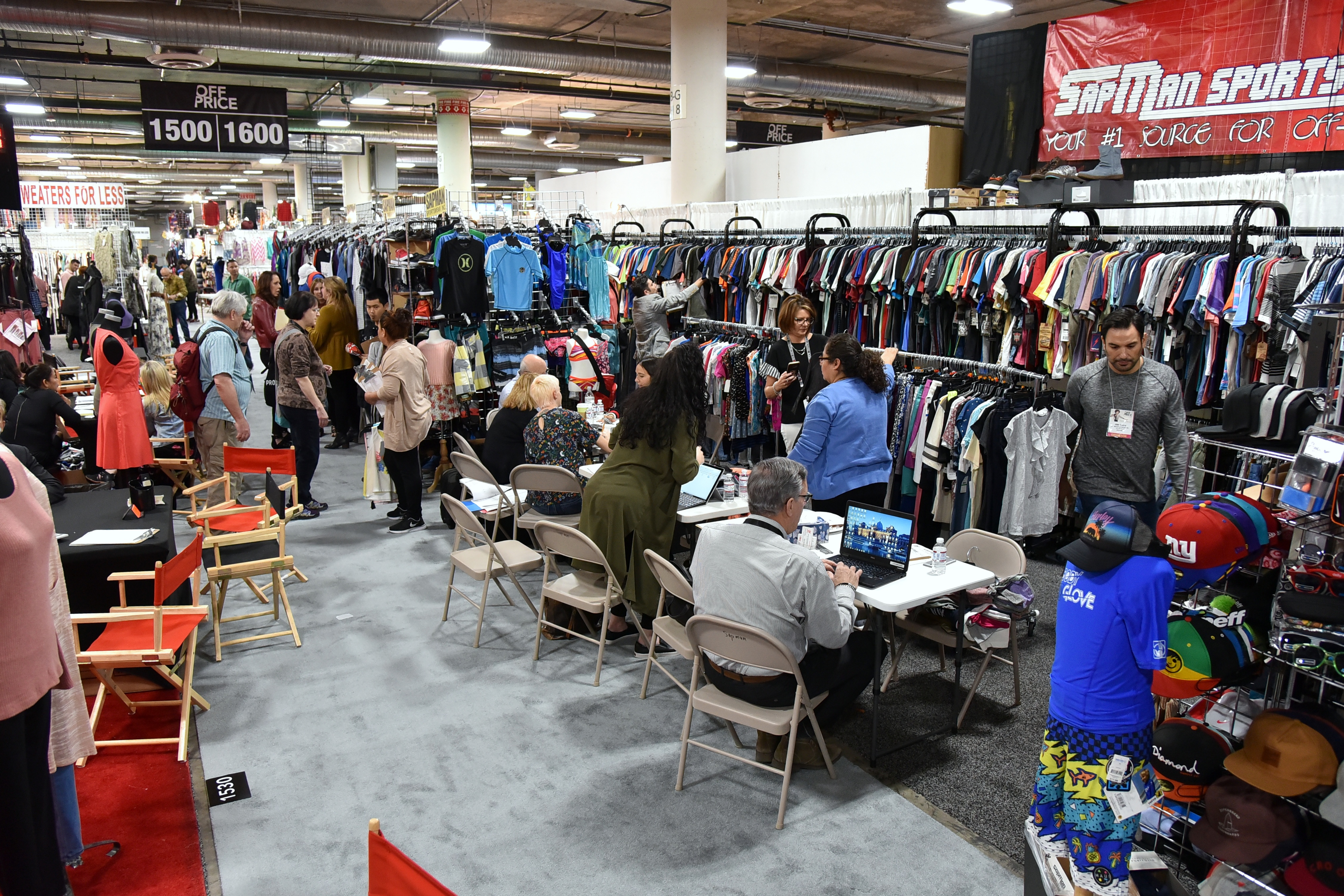 (Brookfield, Wisc. February 21, 2018) The 47th OFFPRICE Show was buzzing and full of anticipation for the year ahead. Buyers—both new and seasoned to OFFPRICE—connected with 475 vendors, 49 of which were new to OFFPRICE. This show in particular displayed more robust offerings for footwear, children's, and men's merchandise, categories that are experiencing higher demand in the industry. With the promise of these future business opportunities, buyers came ready to do business.
Harry Nassib, OFFPRICE Exhibitor and Owner of L.A. Grand and i5 Inc., took note of the international presence. "I had new business with a department chain based in Mexico, with almost 200 storefronts," said Nassib. "This show in particular helped build awareness for my company and put my merchandise in front of buyers who I may not have reached elsewhere."
Even with natural disaster devastation hitting Puerto Rico hard in Fall 2017, buyers from the area were still able to turn out. "We actually experienced a five percent increase in buyers from Puerto Rico," says Stephen Krogulski, CEO of the OFFPRICE Show. "It just goes to show shopping off-price is an asset to their business and we were grateful to be able to help them begin the year strong."
With a strong, quality buyer attendance, especially on the second day, many exhibitors felt the February OFFPRICE Show helped them nurture current business relationships and generate new connections. "It's no surprise that the retail industry is a changing landscape," says Krogulski. "Retailers are adjusting their buying strategies, sending adequate resources to cover all of Las Vegas Fashion Week, and incorporating more online B2B interactions."
If you did have the opportunity to walk the aisles, you certainly noticed the positive outlook among both buyers and exhibitors. The show was pulsing with excitement over the debut of OFFPRICE365, OFFPRICE's new online marketplace for buyers and sellers.
"This February was a great show," says Paul Maya, Exhibitor at OFFPRICE and Owner of Maya S. & Sons, Inc. "We were not only able to showcase our merchandise to new buyers, but I was happy to see how OFFPRICE365 is going to help my company attract new business online. The platform is going to be a valuable tool for exhibitors, but also a great asset to our off-price community."
Many attendees and exhibitors could be found chatting about the upcoming New York Show. "Many of the exhibitors are looking forward to the New York Show because the off-price sector should have a place in the Fashion Capital of the World," says David Yadidsion OFFPRICE Exhibitor and Owner of Urban Fitz. "One-hundred OFFPRICE exhibitors have showrooms in the greater New York City area and with the show coming in June, the combination will certainly make the show a must-stop destination for many east-coast retailers." A significant number of buyers from the Caribbean are anticipated to attend.
Now more than ever, retail education and experience are key to getting the most from the OFFPRICE. On the second and third show days, Allie Olson, Founder of Retail Prowess, and Ashley Alderson, Founder of the Boutique Hub, presented to buyers of all sizes and experiences. Retail topics covered included: successfully delegating, maintaining professional relationships, best hiring practices, customer loyalty, marketing and buying strategies, and much more. More than 50 buyers were able to take notes, film their own recordings, and get personalized business advice from the industry experts.
"The buyers were fully engaged and had very intuitive questions," says Olson. "It was nice to have one-on-one networking after the presentations so I could offer retailers advice on their personal business strategies. As a consultant with 10 years of my own experience in business ownership, I was glad to steer today's retailers down the right path and realize how shopping the off-price channel will only help their company succeed in 2018."
Retailers who aren't incorporating off-price are missing out. "The time for off-price is now," says Krogulski. "Today's customers are loyal to retailers who are willing to be transparent; offer fashionable, quality products with low prices; and pass savings down to shoppers."
Register online today to attend the upcoming OFFPRICE Shows, June 11-12 in New York City, and August 11-14 in Las Vegas, Nevada.
The OFFPRICE Shows, online marketplaces, and Publications are produced by Tarsus Group plc (TRS.L on the London Stock Exchange), an international media group with interests in exhibitions, conferences, publishing and the Internet. Headquartered in Dublin, with offices in London, Paris, Shanghai and Milwaukee (home of OFFPRICE), Tarsus serves niche markets with trade events and online media. For further information on Tarsus and OFFPRICE, go to Tarsus.com or OffPriceShow.com.
#   #   #